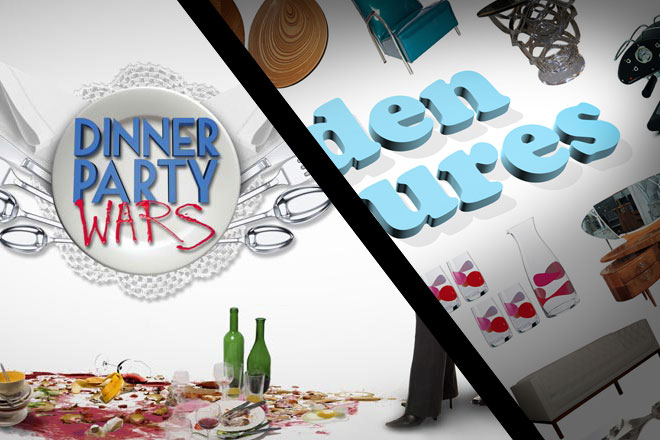 Here a few frames I designed that nothing ever happened with. The first is the logo frame for Hidden Treasures which went on to become the show Cash & Cari, currently on HGTV.
This Dinner Party Wars frame was part of a series of storyboards I put together for a refresh. The production company wanted to update the package Upstairs had created a couple of years back — a nice animated piece using silhouettes. They wanted something totally fresh, so we thought it might be fun to go the live action route.  The script Ian and I came up with was for the hosts to essentially walk through a food fight, with saucy entrées and flat wear flying back and forth.  In the end, the broadcaster decided that they liked the original package just fine, so nothing ever happened.
Bonus factoid: to create the word 'Wars' in the logo, I actually wrote it out with mustard and shot it.